Best Cargo India Packers and Movers is an expert and experienced moving company in Hyderabad that serve the Hitech City area. We have served people of Hitech City in relocating at affordable rates and offering a high-quality moving service for over nineteen years. We offer cutting-edge logistics as well as experienced and competent moving personnel to assist you with your move. In Hitech City, we can help you with any type of residential moving, office moving, vehicle transportation and packing.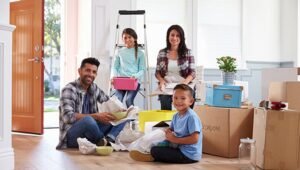 We like to undertake a site study before delivering an actual quote because providing moving prices over the phone is not always reliable. This enables you to compare our Hitech City moving services to those provided by other packers and movers Hitech City. Our moving crew is constantly trained and up to date on the latest technologies, allowing us to accomplish your move fast and efficiently. We understand how stressful relocating can be, which is why we offer all of the required moving services to make your transition go as smoothly as possible. We guarantee a stress-free and high-quality move by enlisting the help of a dedicated moving contractor. Our courteous customer service department will answer any queries or provide any additional information you may require regarding your Hitech City Hyderabad relocation.
With our expertise, Best Cargo India Packers and Movers continues to deliver successful moving services to residential and business sectors throughout Hyderabad and the neighbouring areas. Your furniture, electronics, and valuables are safe in our care. If you own any valuable or large belongings, you may rest assured that they will be transported safely to your new location. When delivering any specialty, especially fragile products for which we supply low-cost hardwood crating, we employ extra caution. Our movers are specialists in packing your stuff in high-quality packing materials for your house or office. To ensure their safety during delivery, all of your furniture items are wrapped. Please contact us for a free relocation estimate.