Whether you are moving to a new home or changing your office with Hyderabad Hyderabad area, with a wide variety of flexible moving services that can be customized to your specific moving needs needs, the team at Best Cargo India Packers and Movers Hyderabad provides custom local moving services that will make your local move as stress free and fast as possible. Right from statr, our team of expert packers and movers will communicate with you to ensure that each step of your move is taken care of and every possible issue is predicted ahead of time to ensure the best possible local moving service.
Moving to another state can be both exciting and stressful, which is one of the reasons you should hire a professional long distance moving company such as Best Cargo India Packers and Movers. A high degree of experience and skilled manpower is necessary for these kinds of moves and even one mistake in the planning process can make the whole move even more stressful than it has to be. At Best Cargo India Packers and Movers Hyderabad we have the right equipment and personnel to help you make your long distance move as convenient as possible.
Best Cargo India Packers and Movers expertise in residential moving. Our professional residential movers in Hyderabad will securely pack your belongings, load them into the trucks safely & transport them, and finally unload them at your new place. Our caring moving crew make sure everything is organized and easy for you to unpack. We are one of the full services local packers and movers Hyderabad with a very reasonable residential moving price. Right from move planning to getting the packing material until your possessions reach your new home out staff handle your valuable possessions with extreme care. We are the most experienced residential packers and movers in Hyderabad Hyderabad.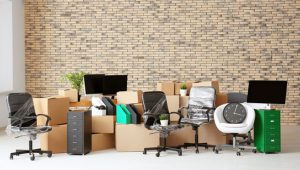 When it comes to office moves, you need to hire a very experienced commercial moving company because most offices would like to move very quickly to minimize their business downtime. We at Best Cargo India Packers and Movers Hyderabad have the experience, skills, right equipment and the manpower to provide you a safe and timely office moving experience. We use the best packing material and provide custom crating service to safeguard of highly sensitive office equipment. We use plastic boxes to move your office documents to protect them against any weather hazards. Our office moving price is very competitive as compared of other office moving companies in Hyderabad Hyderabad.
Packing is one of the most important process of the move. Packing, if not done properly, there are great chances that your valuable possessions may get damaged during transportation. We at Best Cargo India Packers and Movers expertise in household and commercial packing. Our staff receives special training on using the correct packing material for different things.We provide packing and moving service in Hyderabad Hyderabad. We also provide custom wooden crating if required to safeguard you sensitive or high value possessions.
Want to transport your car from Hyderabad? Use the car transportation service offered by Best Cargo India Packers and Movers Hyderabad. We can move cars and two-wheelers from Hyderabad to anywhere in India. At Best Cargo India Packers and Movers we pride ourselves in being among the best in the vehicle transportation business in Hyderabad city. We offer door to door pickup and drop facility. Our years of experience in the auto transport business provides you with the best customer service in the vehicle transportation industry.